History
2010, Zeus Marine / Orhan Ertas / Dilek Ertas - Trading Partners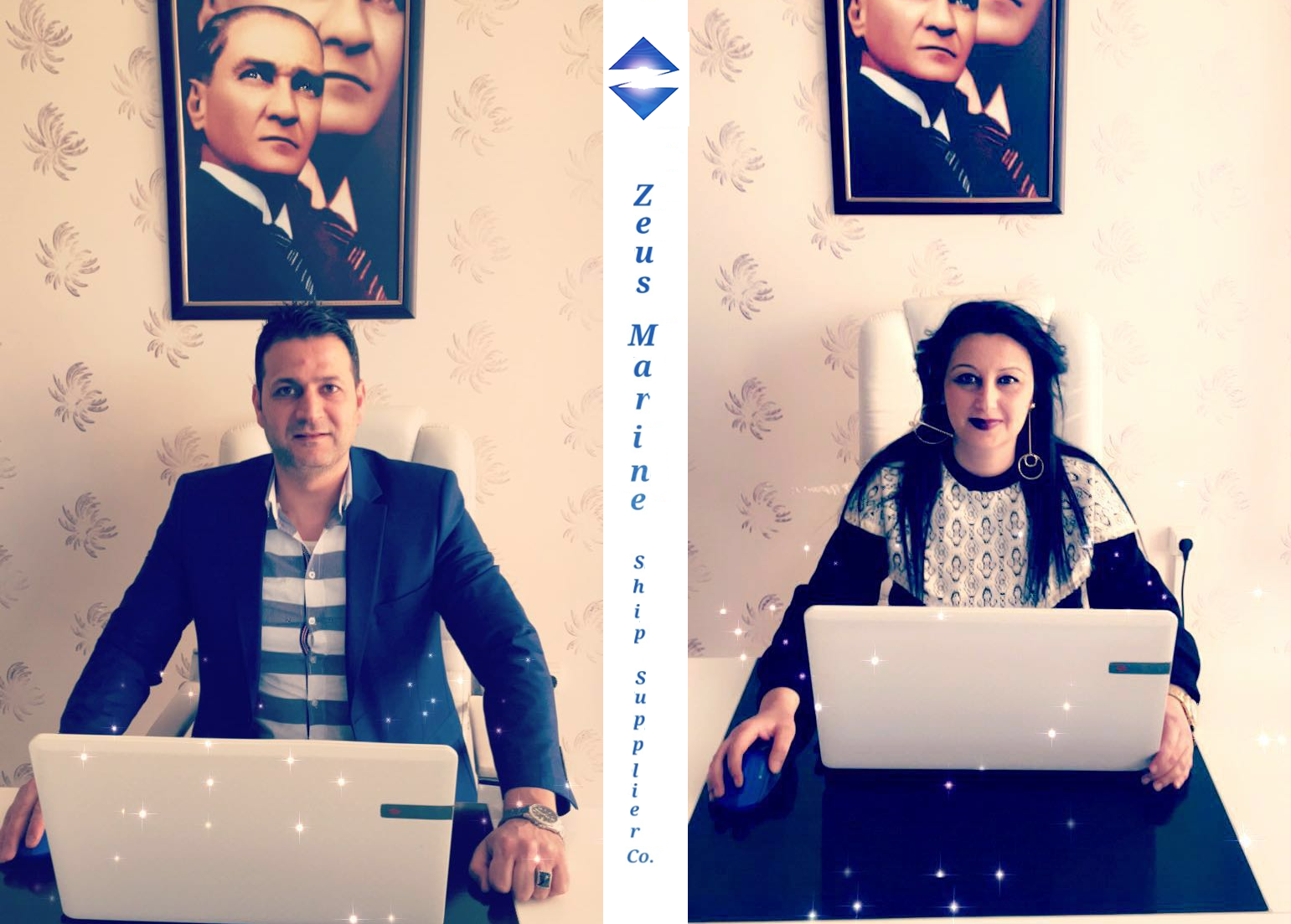 Zeus Marine was founded in 2010 by Orhan Ertas & Dilek Ertas with primary focus on the construction and repair of wooden ships. Dilek, traveled the country with his crew, instilling in them a deep respect for the sea and a passion for achieving the level of quality that ocean travel demands.
That passion endured as the company made the transition to repairing, conversion and the building of commercial and military vessels and superyachts, and today it anchors our mission to always deliver absolute customer satisfaction through exceptional quality and service.
Provisions and technical stores we offer are based on few simple principles that are synonymous with our company name for more than 7 years. They are: reliability, high quality, and customer support. Everyone in Zeus Marine Ship Supplier (including we) is working towards client's satisfaction.
Our Team
FAQ
Zeus Marine 2010 senesinde Dilek Ertaş ve Orhan Ertaş tarafından İskenderun'da kurulmuş ve faaliyetlerine başlamıştır.
Zeus Marine Satın Alma , Pazarlama , Operasyon , Gümrük ve Depolama departmanlarıyla birlikte toplamda 11 kişilik bir istihdama sahiptir.
Hayır. Zeus Marine Türkiye'nin bütün limanlarında ve boğazlarında tüm hizmetlerini 7/24 sağlamaktadır.
Zeus Marine teslimatlarını Türkiye'nin her yerinde 7/24 frigorofik araçlarıyla gerçekleştirmektedir. Sıcak ve soğuk hazneli seperatör araçlarıyla en iyi hizmeti en hızlı teslimatla birleştirmektedir.